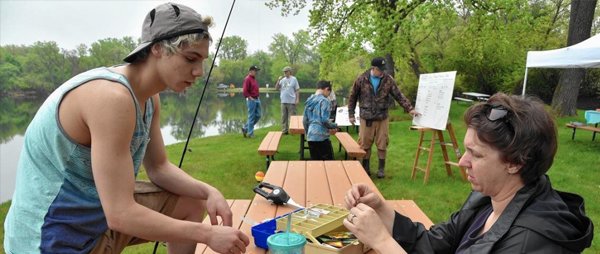 Want to help make sure Lake Minear is there for the next generation? We need volunteers for lots of different things, at all levels of commitment.
Some upcoming events that need volunteers include:
Raft repair Pre-Opening Cleanup Help with the Fishing Derby
Libertyville Days Parade float Pancake Breakfast Cardboard Regatta
Summer Olympics Contacting local businesses or just encourage your friends and neighbors to join!